As the innovation technology Midgard gains momentum, one of its key researchers has been rewarded for their work by Qualcomm Technologies.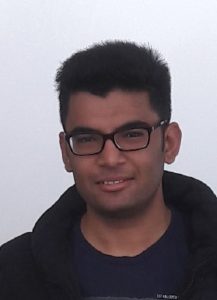 Qualcomm Innovation Fellowship rewards excellent young researchers in the field of AI and cybersecurity with individual prizes of $40,000, dedicated mentors from the Qualcomm Technologies team and the opportunity to present their work in person to an audience of technical leaders at the company's HQ in San Diego. 

It is therefore with great pleasure that we announce that Siddharth Gupta, a doctoral researcher at PARSA, has been named as one of the recipients of this prestigious prize. 

Siddharth Gupta, supervised by Babak Falsafi and Abhishek Bhattacharjee, has been selected for his proposal: "Rebooting Virtual Memory with Midgard."
Popular online services have extensive user bases that are generating data at an unprecedented rate. This drastic increase in the dataset sizes has led to servers with TB-scale memory capacity. This proposal addresses the problem that large memories in data centers outgrow Translation Lookaside Buffer (TLB) capacities and need more page table levels in Memory Management Units (MMUs), leading to large latencies near the CPU cores.
Sid proposes to introduce an extra stage of address translation, allowing coarse-grain translation combined with access control near the cores and fine-grain translation to support fragmentation near the memories. The worst latencies are moved away from the CPU cores and are mitigated by the caches, which operate in the intermediate address space.